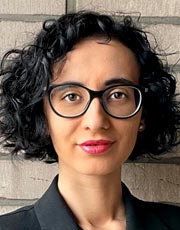 mgr Agnieszka Górka
She graduated in 2022 from the Faculty of Law, Administration and Economics at the University of Wrocław. She is an alumna of the 11th edition of the Academy of Energy of the Lesław A. Paga Foundation in Warsaw.
She is currently participating in the postgraduate course Sustainable Finance-Study of Law and Finance at the University of Warsaw. She is a member of the association "Z energią o prawie" (with energy about law) in Toruń popularising knowledge on energy transition.
She gained her legal experience at law firms in Wrocław, and currently works at a law firm in Warsaw dealing with energy law cases.
She specialises in issues related to the natural gas, hydrogen and electricity markets. She is the author of several scientific articles and a participant of national and international conferences.